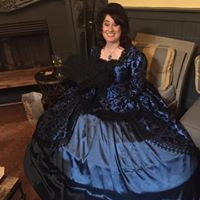 AnneMarie Dapp
Mysteries, Supernatural Suspense, Historical Romance, Time Travel Romance, Western Romance, Fantasy
AnneMarie Dapp is a graduate of San Francisco State University, where she studied Studio Arts and Art History.
She lives and writes on Sock Monkey Ranch, her and her husband Dale's vegan farm in Prunedale, California.
Video
Puppy Clementine Meets Baby Miracle!
The secret of success is this: there is no secret of success.
Elbert Hubbard